Subject:
ACTION ALERT
In case you haven't heard already, the Leelanau County Board of Commissioners (BOC) on Tuesday morning voted 4-3 to cut the millage for the early childhood program to .000- all the Republicans on the BOC voted for the cut and all the BOC Democrats voted to keep the mileage that was voted on and passed by the people of Leelanau County. You can view a recording of the BOC meeting here https://www.youtube.com/watch?v=98ZNfwZk8SQ

Chairman, Will Bunek actually said, "that if voters make the wrong decision in an election, it is the duty of the BOC to change it." Pretty much saying that the BOC can and should nullify any vote of the people that they disagree with- sounds familiar, right?

So, a Committee of the Whole BOC meeting has been scheduled for Monday, Sept 20th at 1 pm to discuss the Early Childhood millage and we need as many people as possible to come and voice their concerns and outrage.
Here is the link to the meeting notice: https://www.leelanau.gov/downloads/special_session_09202021_committee_of_the_whole.pdf
Please consider attending in person! And, please wear a mask in order to protect yourself and others in the meeting.

AND…
If you live in District 3 – Suttons Bay. District 2 Bingham/Elmwood. District 1 Elmwood, or District 7 Kason/Solon. Please take the time to email or call your County Commissioner and voice your outrage at not supporting early childhood development programs. Their contact information can be found here:
https://www.leelanau.gov/pages7645835.aspAlso, we need to support of the universal masking order for schools put out by the Benzie-Leelanau District Health Department Health Officer. Positive cases numbered 6 on 9/13 and over the labor day weekend (9/2 to 9/5) there were 8, and we are still in the high transmission risk level.

PLEASE CONSIDER ATTENDING & WEAR A MASK IF YOU DO, OF COURSE 🙂
Board of Health meeting Wednesday, Sept 22nd, at 2 pm
Leelanau County Government Center
Lower Level Community Meeting Room
8527 E-Government Center Drive
Suttons Bay, Michigan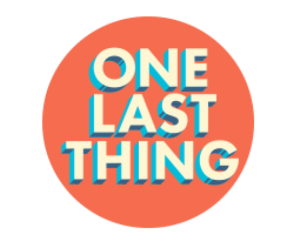 Leelanau Indivisible – Car Caravan/Rally!
On Friday, September 17th (that's tomorrow!!!) at 1 pm, a car caravan with signs supporting our right to vote will leave from the Cherryland Mall. Please have signs in the backside car windows supporting the John Lewis Act or the For The People Act and against the Secure MI Vote deceptive petitions. They will wind through Traverse City and then head north to Sutton's Bay, Northport, and back through Leland with our goal being the Farm Club at 10051 Lake Leelanau Dr. We will obey all traffic laws and not try to stay together through TC. No Horns but Crepe paper is fine as long as it doesn't block your safe driving view.

Some sign suggestions are:
Decline to Sign
Freedom to Vote
Let MI Vote
Support HR 1 and HR 4
Everyone Participates -> Stronger Democracy

Sounds like FUN!!!
LCDP
P.O. Box 215
Empire, MI 49630


[email protected]