Opportunities for Involvement
The Leelanau County Democratic Party is growing — in numbers, activities and ways to serve our community. The successes we experienced in the elections, at all levels, county, state and national energize us to take on ever greater goals. Opportunities to contribute ideas, time and talent are limitless. If you have ideas, please share them with us!
Putting our democratic principles into action, Blue Tiger volunteers help out with critical and rising community needs. Periodically our volunteers conduct county-wide food drives to restock Leelanau County food pantries. Since 2009, thousands of pounds of groceries and collected tens of thousands of dollars to help the hungry.
We have adopted 4 miles of Leelanau County highways, work as ushers at the State Theater in TC, conduct season beach clean-ups, and are looking for more ways to serve the community in meaningful ways.
Become A Precinct Delegate
Are YOU interested in helping make sure to get out the Democratic Vote in your Precinct, engage with other Democrats in your local area, and attend LCDP events?  Contact one of our Precinct Delegate Co-Chairs, Cindy Hollenbeck or Kevin Weber at the links below to learn more: Cindy Hollenbeck or Kevin Weber
What is a political party without great candidates to support? We're fortunate in Leelanau County to have had many outstanding candidates run and be elected for local and state office, and we want to encourage many more people to follow in these footsteps. We'll offer advice and support. Contact us!
Democrats enjoy a good time, especially when it's a good time for a good cause. Beginning with our Winter Fling in February, we will have events throughout the year. We are also planning a BBQ in June, and other fun events. Check our Calendar Page regularly for updates.
Membership, Publication, PR, and more. Click here to check our Committee Chair and Officer list. Go to the "Contact Us" page to send us a message. We'd love to have your help!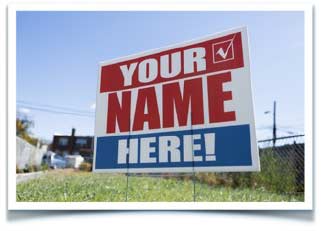 Have you thought about running for local, county, state or national office but don't know where to start?
We would love to help you!  We have a Campaign & Candidates Committee that can guide you through the process and help you at every step of the way.

Contact our Campaign and Candidates Chair, Fred Cepela, at: [email protected]