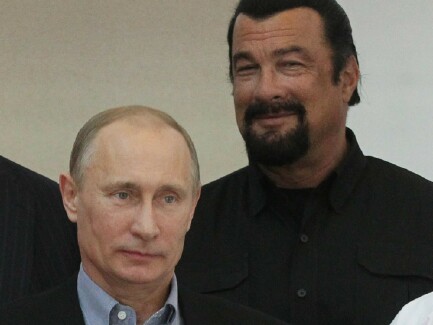 It's the thousand pound Elvis in the room. Bad actors interfered in this last election, as even left wing news sources like the Washington Post had forewarned.
That's why I'm glad that Rudy Guiliani and his crack investigative team are looking into reports by Republican poll watchers, and others, of shimmering likenesses of William Shatner and Leonard Nimoy hovering in rooms where votes were being tabulated in Antrim County and, indeed, across the nation.
And it's not just domestic bad actors. Washington Post, columnist Jennifer Rubin spoke of "bad actors abroad." Voila: Jean Claude Van Damme has his vote recorded in Brussels, Wisconsin. A swing state.
Then there is the question of dead bad actors voting. Nevada certified votes by Peter Lawford, Dean Martin, & Sammy Davis. Memphis Tennessee recorded a vote by one Elvis Aaron Presley.
Last but not least, there's bad actors who are both foreign and dead – the sour creme de la creme, so to speak. Such as Maurice Chevalier, whose vote was recorded in Paris Texas.
Antifa, I hear, has directed Steven Seagal to "stand back & stand by!" Ever notice how he always wears black?