Register in advance for this program:https://us02web.zoom.us/meeting/register/tZMtdOqgpjsqGtFTMqKPl_19PdBNWi2ZErGi
Register in advance for this meeting:
https://us02web.zoom.us/meeting/register/tZAsdeGgrDsiE9NptPChzd_cYClMh3_zYszOMonday, May 10 – 7 p.m.
The Rural Caucus is hosting renowned author, Peter Block (COMMUNITIES: THE STRUCTURE OF BELONGING).
We realize that our communities must come together if we are to realize all of the promising possibilities. Peter Block has spent his life creating an effective process to bring diverse people together. And it works in all communities. If you would like an invitation to register for the meeting, and have others you'd like to involve, please send a message to

[email protected]

with your email address. Or join the Rural Caucus https://forms.gle/8neqS3oHKXcWaCoB7 and you will always get the link to our meetings. The Michigan Rural Caucus' goal is to have at least 15 Michigan communities working this summer and bringing people together. The Rural Caucus will support future training for all who are interested in becoming leaders.Thursday, May 13
"Evict Enbridge" Rally to be held in Mackinaw City and in Lansing from 10-1 pm. RSVP AT https://www.miclimateaction.org/evict_enbridge_in_mackinaw_city
Tuesday, May 18
UCS Conversation: The Future of Our Democracy
Time: 7:00 p.m ET
As the cornerstone of our democracy, the ability for every eligible voter to participate in elections freely should be uncontroversial. But our country's history of voter suppression and legislative initiatives to restrict voting currently underway in states all around the country—particularly in Black, Latinx, and Indigenous communities—demonstrates the fragility of our system.The Union of Concerned Scientists invites you to a conversation with experts in democracy reform and community organizing as they discuss the critical steps needed to ensure a thriving democracy accessible to all.Register here:
https://tinyurl.com/zbf9sv7k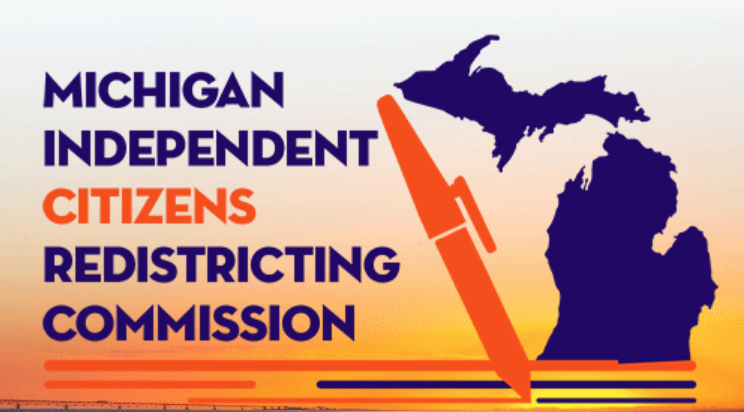 REDISTRICTING IS HERE! IN OUR AREA!
As you all know, the Michigan Citizens Redistricting Commission has been having hearings all over the state in preparation for re-drawing districts for the election of US Congress representatives, as well as Michigan State House and State Senate representatives. They are particularly interested in hearing about Communities of Interest. If you would like to testify, THEY WILL BE HAVING A MEETING IN GAYLORD MAY 20! There will likely be a way to meet remotely as well. Comments can be made by citizens at any meeting.Thursday, May 20 – Start Time: 6:00 p.m.
Treetop Resorts – 3962 Wilkinson Rd – Gaylord, MI 49735If you want to catch up on what they are doing or where the meetings are please visit: https://www.michigan.gov/micrc where you can subscribe for updates.
Leelanau County has a media team – it's crucial to let people know that Democrats work for all working people – wherever they live! Be a part of this group and get your creative side some workout! Contact Nancy Flanagan at

[email protected]

The Leelanau Conservancy is conducting a survey to guide their future efforts in Leelanau County. The link to take the survey is: https://survey.alchemer.com/s3/6280368/LChDo you or someone you know have a story of how President Biden's Build Back Better Plans will help you? Maybe you like good-paying jobs in a greener economy, expanded access to health care, or help with child care – if so, we want to make your story public – please email Leelanau Dems at

[email protected]


Do you want to help with President Biden's plan and get more Dems in office? Want to help quash the Republicans' voter suppression plans in Michigan? Can you spare an hour or two over the next few weeks? If so, WE REALLY NEED YOU. A phone bank has been developed to talk to democratic-leaning voters about the 39 bills in the Michigan Senate, some of which will suppress the voter turnout and the bills in the House that change how Michigan's votes are cast for President. Join the phone bank! Here's how: email Jamie Brants at

[email protected]




A Message from the Benzie-Leelanau Health Department…All residents 18 and over can self-schedule or walk in to receive first and second dose COVID-19 vaccine at Health Department clinics. All planned clinics currently scheduled for May and June are listed on the health department's website, www.bldhd.org. We encourage teens age 16 and 17 that have not yet gotten vaccinated to use our pre-registration form to give us your information so that we can plan for your needs and contact you to schedule for Pfizer vaccine. Anyone needing assistance to make an appointment should call 2-1-1 or their Senior Services CenterThe health department is looking for businesses that have interested employees and those that serve the general population for smaller pop-up clinics in different communities around Benzie and Leelanau counties. We want to remove the barriers for your employees and come to them! If you are interested in discussing how you could partner with the health department on this important work, please email:

[email protected]

g.