Redistricting Update…
IT'S NOT TOO LATE – BUT SOON IT WILL BE (final vote on maps Dec 28): to have your voice heard by the Michigan Independent Citizens Redistricting Committee:  Michigan needs fair maps!   That's the whole point of this exercise.  Even if it doesn't impact our area much, comments are needed!  Sign up for the last meetings and give testimony remotely; OR, take 5 minutes and comment online:
Tuesday, Dec 28 at 10 AM
Lansing
Of all 15 draft maps up for consideration by the Michigan Independent Citizens Redistricting Commission, the PALM Senate map is the worst.
PALM has the highest Republican bias of all the maps and would be little improvement over what we had under the previous Republican gerrymander. PALM is an extremely unfair map. 
Here's what to do: 
Go to the 
PALM map
.
– Click "Add Comment" in the upper right of the page.
– Select "dislike" at the top of the comment and leave a red dot on the PALM map asking the Commission to vote against it.
The Commission values public input and wants to hear from you!
Please remind them we want a fair map, that creates a level playing field.
If you have time, please follow the same steps to leave a positive, green comment on:
– The 
Linden map
, which is the fairest Senate map.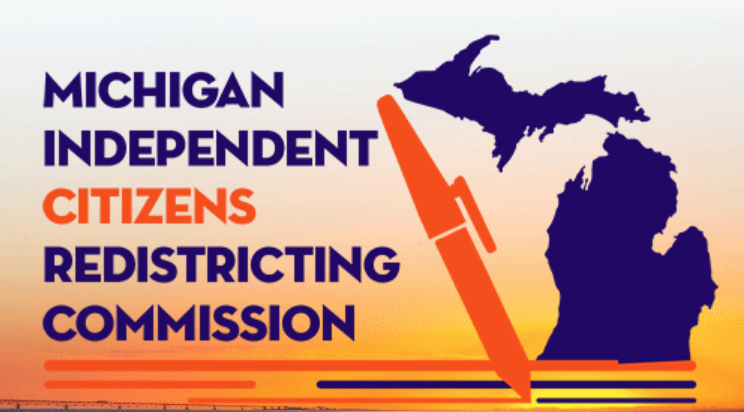 Rest Up because 2022 is going to be a BIG and busy year!  Governor Whitmer, AG Nessel, and SOS Benson, and many local and State offices are up for reelection.  Republicans are gearing up to poll watch and participate in the process of vote counting! Michigan Dems Voter Protection Teams will be ready for them but volunteers are needed (you can do it from your house!).  We will also need volunteers to support our local (County Commission) and State candidates.
The Leelanau Democratic Party will need:
Poll watchers and election workers
Volunteers for the Voter Protection hotline
Volunteers to elect Governor Whitmer, AG Nessel, and SOS Benson
Volunteers for our Pop-Up Campaign sites.
Volunteers for campaigns to turn the Leelanau County Commission BLUE!
Stay tuned for updates on how you can help.  Or, contact us at [email protected] and sign up to help in any way you can.  This time, our Democracy is truly on the line!
January 6th Vigil
January 6th at 5:30 p.m., on the anniversary of the insurrection of the US Capitol, there will be a Defend Democracy Rally, at the Traverse City Courthouse.  This will be a peaceful vigil- wear warm clothing & bring signs!  Traverse City Indivisible and Leelanau Indivisible will provide tea lights.  
Governor Whitmer Leads Letter from 17 Governors Urging Passage of Federal Voting Rights Legislation. 
What can YOU do?
2. Write letters to the editor in favor of the legislation below
Freedom to Vote Act
The Freedom to Vote Act would improve voter access, uphold election integrity, and boost transparency.
To improve voter access, the bill would make Election Day a national holiday, provide voters two weeks of early voting, offer online voter registration, permit same-day voter registration, and restore voting rights to people who have served their time in prison, among other reforms.
To uphold election integrity, the bill would require campaigns to disclose contacts from foreign governments, mandate paper ballots, and protect local officials from partisan interference or control, among other reforms.
To boost transparency, the bill would ban partisan gerrymandering, combat dark money, and prevent coordination between super PACs and campaigns, among other reforms.
John R. Lewis Voting Rights Advancement Act 
The John R. Lewis Voting Rights Advancement Act takes on voter discrimination and suppression by restoring the protections of the Voting Rights Act of 1965. The legislation would ensure last-minute changes to voting laws do not adversely affect voters, authorize more robust responses to racial discrimination at the polls, and help prevent voter intimidation at the voting booth.
ATTENTION CANDIDATES FOR LOCAL AND STATE OFFICE: 
Hold the date! We have scheduled Candidate Training for March 19, 2022, from 9 am to 3 pm in Traverse City. It will be a full day of training at a cost of $50 per student. Lunch is included. More details to come. If you have difficulty with tuition but intend to run, please let us know.
[email protected]