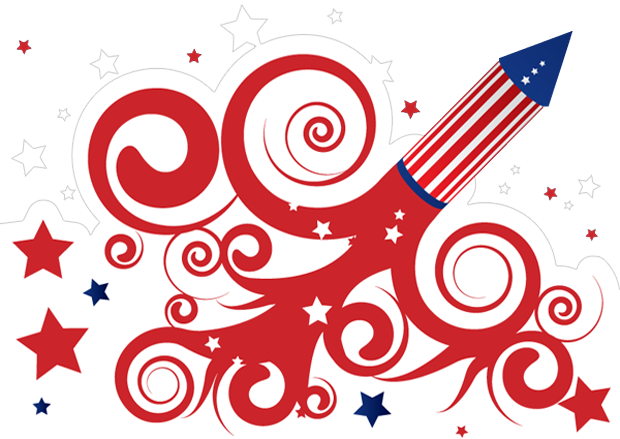 Please JOIN US for one or both of the famous Leelanau County 4th of July parades in Glen Arbor and Leland!  Make a creative sign, don some red, white and blue, and get ready to march and show your support for DEMOCRATS!  We will have Dem Candidate signs available for you to carry too.
Details…Details…Details…Glen Arbor Parade –Walkers should gather at the Christian Science Church on M22 @ 11:45 am – the parade starts at Noon.  Lois Bahle & Brigid Hart will be driving their Electric Bolts (so look for them in the line-up) and we will march behind them and (hopefully!) Jay's old red Corvair convertible.  We have 1 large Dem banner to put on the Corvair, a smaller porch flag size Leelanau Dem flag to carry, one large American Flag, and some smaller American flags.  But please bring (or have the grandkids make!) any Democratic-themed signs to carry!  Bring the grandkids to march with us too!Leland Parade –
Walkers should gather along Reynolds Road at spots 52 and 53 by 3 pm, where you will find Lois Bahle's Bolt EV and Kama Ross and a group of Musicians (some will be in a pickup truck) to parade behind.   The Musicians we will be playing Yankee Doodle Dandy and You're a Grand Old Flag over and over again – Everyone is welcome to sing along! If any of our Dems are musicians – all are welcome to join in the band!  Kama has a bass drum and a snare drum that anyone could play without reading music!  Only 4-6 people can ride safely in the truck so, the rest will have to walk (it's a short walk:).  We will have all the same signs and flags from the Glen Arbor Parade but bring your own campaign signs to carry if at all possible!  Bring the whole family to join in!

See you there!

Leelanau Indivisible has created an amazing web page with everything you need to know about the upcoming election, times, dates, who is running, and how to get additional information  You should bookmark this site and use it as your source for all things election-related in Leelanau County.  Please share with others!https://www.leelanauindivisible.com/2022-candidates

If you have not had the opportunity to sign the Reproductive Rights and the Raise the Wage Petitions there will be a Pop-Up petition site in the Bluebird parking lot in Leland, on July 4th, from 2-5. This will be your last opportunity to sign the petitions because the signature collection window is closing.