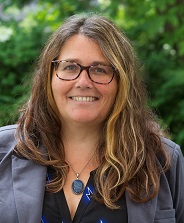 I have been fortunate to spend my life surrounded by the natural beauty of Leelanau County. Seven generations of my family have called Leelanau home. They were farmers, entrepreneurs, founders of the 4-H ski program, Comets and Lakers, educators, nurses, and policy-makers. So, not only am I running for office because I want to give back to the place I call home but, also because I follow in the footsteps of those who served the people of this community before me.
In my three years as appointed Leland Township Clerk working for the nearly 1900 registered voters and over 2000 property owners residing in Leland and Lake Leelanau, I have drawn on my years of business management to carry out the statutory duties of fiscal responsibility, record keeping, and election administration. It is a busy job! The Township encompasses two villages with thriving business districts and residential neighborhoods served by a municipal sewer system, eight parks, two schools, a harbor of refuge, and miles of shoreline. All supported by generations of farming, entrepreneurship, fishing, and tourism. As Clerk, I am proud to assist all of the residents of Leland Township in learning about township services, seeking records and information, exercising their right to vote, developing their businesses, and creating their homes.
As a member of the Leland Township Board, I work to share information and listen to the community's perspectives so that we five board members can have the biggest picture when making decisions for the Township. Adherence to the principles of open government and sound financial practices guide me in fulfilling the responsibilities of my office and the wishes of the residents. I am encouraged by the active nature of our public. It informs my actions and holds us all to a high standard. I would be honored to continue representing Leland Township as Clerk for four more years.