Here is a list of Democratic Candidates running for office in Leelanau County.

Leelanau County
Commissioner Candidates:

George Bower – District 1
Phone: 808-640-4490
https://www.facebook.com/BowersforLeelanauCounty/

John Hunter – District 2
https://www.facebook.com/John-Hunter-for-Leelanau-Commissioner-District-2-113544903663250/?view_public_for=113544903663250

Lois Bahle – District 3
PO Box 221, Suttons Bay 49682


[email protected]


Phone: 231-271-3641 or 231-866-1466

Ty Wessel – District 4
452 Vincer Way
Northport, MI 49670


[email protected]




[email protected]


(231) 432-0066 (cell)
(231) 386-9054 (home)

Patricia Soutas-Little – District 5
Phone: 231-218-8496


[email protected]



Gwenne Allgaier – District 6
Phone: 231-835-1232
Email:

[email protected]


https://gwenneallgaierforcountycommissioner.co

Julie Morris – District 7
Phone: 414-530-0922
Email:

[email protected]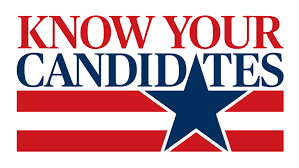 Garth Greenan – Leelanau County Road Commission
Email:

[email protected]



Gina Harder – Leelanau Township Trustee
Phone or Text: 248-339-6621
Email:

[email protected]


Mail: PO Box 238 Omena, MI 49674

Georgie Murray – Leelanau Township Trustee
Phone or Text: 232-386-5840

Monica Diaz – Leelanau Township Clerk

Allison Zimpfer-Hoer – Bingham Township Trustee
Email:

[email protected]


Phone: 231-714-4625.

Susan Och – Leland Township Supervisor

Beth McGill-Rizer- Michigan's 101st District
P.O. Box 805, Ludington, MI 49431
Phone: 2311-480-1885
Email:

[email protected]


https://electbethmi101.com/

Michigan's 1st Congressional District:

Dana Ferguson
P.O. Box 414, Negaunee, MI 49866
https://www.fergusonformichigan1.com/

Linda O'Dell
201 W. Mitchell Street, #130, Petosky, MI 49770
https://lindaodellforcongress.com/


Senator Gary Peters – US Senate
https://www.peters.senate.gov/
Joe Biden – President of the United States
https://joebiden.com/

Allison Zimpfer-Hoerr, Bingham Township Trustee Candidate

I am certain that I stood alongside many Leelanau County friends and fellow Dems at both the May 30th and June 6th rallies in solidarity with the Black Lives Matter movement. You might have been an organizer, holding signs, on the stage, or wearing a piece of fabric on your arm to communicate your role as a safety escort or medic support. You might have signed up online for more information or to be kept in the loop on future actions, trainings, or events. I want to urge us all to review the policy demands read aloud at the June 6th event (and included here). Though the demands name Grand Traverse County and Traverse City Commissions and Law Enforcement, we should be interrogating our own practices and holding our elected officials- and one another- accountable in the pursuit of similar changes. And, as we get closer to the August and November elections, we should insist our candidates name white supremacy and the ways in which our actions, policies, and silence uphold and sustain it.

1. END PROFILING PRACTICES: City and county LEO immediately cease practice of profiling response calls when citizens profile our neighbors by calling police on someone who is breaking no laws but simply because the think the person 'doesn't belong," "looks suspicious" or other codes for saying these neighbors are BIPOC, possibly experiencing homelessness or mentally ill etc.
2. REPLACE WITH RESOURCE REFERRALS: instead of responding with an armed officer to such profiling calls, train your police and 911 to screen and ask questions to point the citizen to Homeless Outreach or CMH, or simply to reiterate that a person has a right to be on a public street or sidewalk, to exist i the community without being questioned and harassed.
3. ESTABLISH ANTI PROFILING POLICY AND PROCEDURE: Within 3 weeks, produce policy stating this profiling practice is prohibited and adopting best practices for the 911/police referral process
4. CITY AND COUNTY – BODY CAMERAS AND DASH CAMERAS INSTALLATION AND MANDATORY USE: divert funds from *current* budget, rather than increasing police budget. Establish mandatory policy every officer wears a body camera, to be left on at all times. Police officers shutting off camera while on duty should trigger immediate disciplinary action and shutting camera off in a criminal incident should result in firing.
5. COUNTY SHERIFF DEPT PROVIDE BIANNUAL IMPLICIT BIAS TRAINING: We acknowledge and support the city police's implicit bias training. We call on the Sheriff to support his officers and staff by providing immediate and annual implicit bias training. By June 30, launch mandatory implicit bias training for all LEO (city and county) with a training program selected by BIPOC led anti racism task force.
6. END RACIST ICE/CBP HOLDS: Sheriff department immediately halt all ICE and CBP holds of nonviolent people detained by local police, a practice that is believed to be unconstitutional and is totally voluntary current practice. Do not call ICE/CBP when stopping Latinx people in our community.
Within 30 days, written sheriff policy stating it will not cooperate with ICE and CBP for voluntary holds of non violent people detained by local police.
Transparent budget breakdown for sheriff dept budget which is 40% of 40mil budget is sheriff office within the next 2 weeks.
7. REALIGN BUDGET PRIORITIES toward proactive community support. THe sheriff department's budget is 40% of the county's general fund budget of $40 million. 30% is considered high for municipalities nationally to spend on law enforcement. Work with black and other BIPOC to realign general fund budget to divert 15% of sheriff budget to non policing community health and safety issues.
8. COMMITMENT FROM POLICE UNIONS not to protect membership who engage in criminal behavior toward people in their custody.
9. ESTABLISH AND FUND FROM THE SHERIFF & CITY POLICE BUDGET, an independent citizen oversight commission, with membership being human rights commission representatives, civil rights attorneys as well as a majority of at large black and other BIPOC and other marginalized constituencies such as disability, LGBTQ+ and migrant workers. Budget should provide for infrastructure to allow proper oversight. Police cannot and should not investigate themselves. The Commission should act as a review for complaints and refer to AG or Civil Rights Commission as needed.
10. ALL ANTI RACIST GT COUNTY AND CITY RESIDENTS PLEDGE TO ACT IN AN ONGOING WAY ON THESE DEMANDS – pledge to stand with black and BIPOC neighbors in this community by vigorously pursuing these policy changes with your elected and appointed sheriff and chief of police, police unions, city and county commissions until they are all in place and properly funded.



[email protected]


Phone: 231-714-4625



DEMS Support Our GROWERS by: Dr. Barb Conley
While there are many who are working in the agriculture sector in our area, sometimes people who have only lived in cities do not understand issues that are important to them. What is true is that many issues are issues for both city and farm families, and these are issues that Democrats support, such as access to health care, a clean environment, better schools, access to broad band and access to affordable housing. On April 15, the Leelanau County Democrats held a roundtable with several growers in our area and our local, state and federal (house) candidates. Participating growers included Jim Bardenhagen, Larry Mawby, Jim Nugent and Gary Bardenhagen. We are very grateful they took the time to talk with us! Dems need to take on the following issues that prevent our growers from prospering:Uncertain economics: Farming is tough in good times as weather and markets are not predictable. Tariffs imposed by this administration have unfairly affected farmers; in addition, there has been no help to prevent Turkey from dumping cheap cherries into the market. Strawberries and the egg sector are also suffering due to trade wars.Climate change is a huge issue – our cherries, grapes and all crops will suffer. Changes are needed at the local, state and federal level to protect the land from climate change.Fixed costs and regulation costs keep rising: food safety inspection costs have more than doubled and new systems are being required to ship foods. Better funding of the state regulatory agencies may relieve family farmers of these burdens.Seasonal workers are hard to get. Many of these workers come on worker visas from Mexico and the complex process for getting these H2A visas disadvantages our family farms and favors big growers. Immigration reform is long overdue. US House has passed HB5038 (Farm Workforce Modernization Act of 2019). Jack Bergman, of note, voted nay. It was referred to the Senate in December, read twice, referred to Judiciary committee who has not yet taken it up.Our area needs to support farming by:Assuring broadband access , which is needed in order to participate in the most economical farming and for children/young adults attending schoolDeveloping Affordable housing for workers.Supporting Affordable and effective healthcare insurance for workers. Most migrants cannot afford expensive copays, deductibles and monthly premiums.Advocating more funding for MSU extension, which brings science based solutions for pest problems such as the spotted wing drosophila devastating fruit crops (see: (https://www.canr.msu.edu/project-greeen/)Supporting summer programs for children of migrant families: Most migrant workers travel with their families.Let's all vote BLUE in November, and until then, ensure that our representatives know we support the same issues that our growers support!
Call or write your representative today!
YES, I would like to register to vote. You can register here: https://mvic.sos.state.mi.us/RegisterVoter
YES, If you are registered to vote, you can print your Absentee Voter Ballot Application here: https://www.michigan.gov/documents/sos/AVApp_535884_7.pdf
YES, I would like to get involved with Young Democrats in Leelanau County by sending an email to:

[email protected]

.See our Ad in the Leelanau Enterprise Senior Section!
Instagram: #leelanaudemocrats www.facebook.com/leelanaudems
Important Information Regarding Absentee Voting!Below is link to a great Powerpoint on "Everything You Need to Know About Voting" by mail through Absentee Ballot for the upcoming Primary on August 4th and the General Election on November 3rd from the MDP's Voter Protection Unit. It is full of important information, voting deadlines, and requirements: https://mcusercontent.com/b7c86ffa38cf2ca584b5428bb/files/926a186f-3033-46f8-8a42-dbbccb75fe4b/June_2020_Voting_in_MI_Updated.pdf

Did you know that voters can track their absentee ballot application and ballot throughout the ​entire voting process​ at the Michigan Voter Information Center (MVIC), http://michigan.gov/vote​​. There, voters can monitor when their application was received, when their ballot was mailed, and when their ballot was received. On MVIC, you can also find your clerk's contact information, so that you can easily call or email your clerk to check on the status of your ballot, link here: http://www.michigandems.com/clerk

Here are some important highlights from the Powerpoint but we suggest you take the time and go through the entire Powerpoint and share what you have learned with your family and friends. Make sure they are registered to vote, have sent in their Absentee Ballot Applications and when they receive their Ballots, return them to their Township Clerks.

All Michigan Voters have the right to vote by mail. You should have or will shortly receive your Absentee Voter ballot application in the mail, either from your Township Clerk or the Secretary of State.


Here is what your Absentee Ballot Application could look like, they might differ slightly by County or Township. Remember to select the option to receive your Absentee Ballot for "Both 2020 Elections". We also recommended to fill in section 3 with your email and phone number so, if there are any problems with your ballot or application, your Clerk can contact you.



Then….


Track your application at: http://michigan.gov/vote​​

Once you receive your Ballot, make your selections (all Democrats of course!), sign it legibly, date it and mail it back to your Clerk or drop it off at their office.




Primary Timeline….



Here is video that also explains the process, pass it on:
https://www.youtube.com/watch?time_continue=4&v=oE71ROKU9Sg&feature=emb_logo


The Leelanau Democratic Party has endorsed both Chief Justice Bridget Mary McCormack & Attorney Elizabeth Welch for the Michigan Supreme Court.

To Support Chief Justice Bridget Mary McCormack, please click here:https://secure.ngpvan.com/0zFhW0LRhkmXMsZ42I5dAA2

To Support Attorney Elizabeth Welch, please click here:
https://secure.ngpvan.com/8QXD8bZ5vk6LvLYvEYxoIA2
To purchase a ticket go here: https://secure.actblue.com/donate/stupak
Go Here to watch videos:
https://www.fergusonformichigan1.com/?utm_campaign=7261902b-429a-4182-8456-943b594710a2&utm_source=so&utm_medium=mail&cid=4125971b-4825-4eb1-b7f4-c3d24081e67d
Contact Us Here:

[email protected]
LCDP
P.O. Box 215
Empire, MI 49630


[email protected]



Visit LCDP Website
http://www.leelanaudemocrats.org

Make Online & Monthly Contributions
https://secure.actblue.com/contribute/page/lcdp2

Facebook Page
https://www.facebook.com/groups/leelanaudemocrats/

If the above links don't work with a click, please copy and paste them into the browser.